Instrumentalists from the Lackawanna Middle and High School participated in the Erie County Music Educator's Association (ECMEA) solo festivals. All students were required to prepare a solo, scales and sightread a piece for an adjudicator, receiving both critiques and ratings at each festival. On January 14 at Orchard Park High School, Carly Buckley (8th grade, clarinet), Emily Clawson (8th grade, flute) and Makenzi McMullen (8th grade, flute) received A and A+ ratings on their performances. In addition, Carly Buckley was selected to perform with the ECMEA Junior High South Band in March.
High school students who participated in the ECMEA solo festival include freshman baritone player Joe Haj, junior trumpeter Jack Dziedziec and senior clarinetist Ava Rodriguez. All scored in the high 90's. Joe Haj was selected as an alternate performer for the ECMEA Junior High South Band.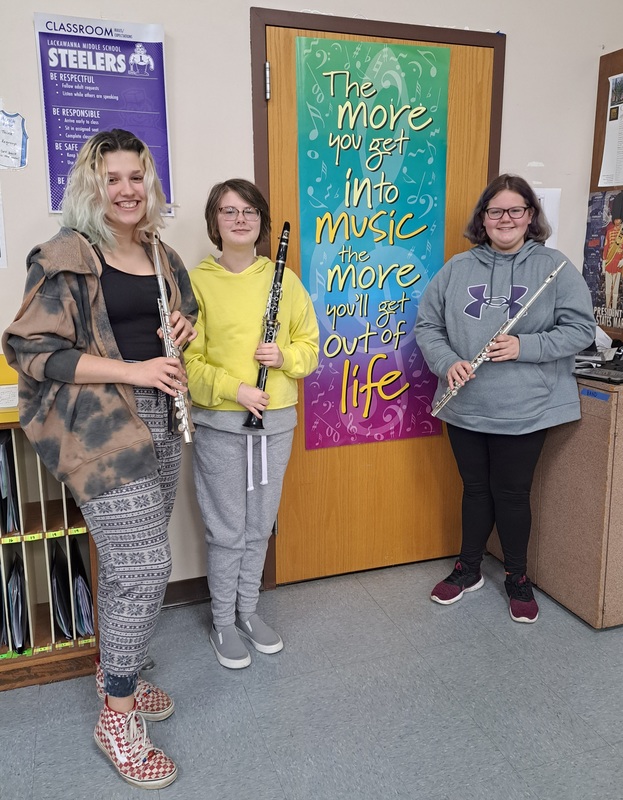 Congratulations to all students on a phenomenal performance!